How can I pay for the items in my Shopping Cart?
STEP ONE
Once items have been added to your Shopping Cart, click the 'Shopping Cart' icon.

STEP TWO
Review and confirm the items in your cart.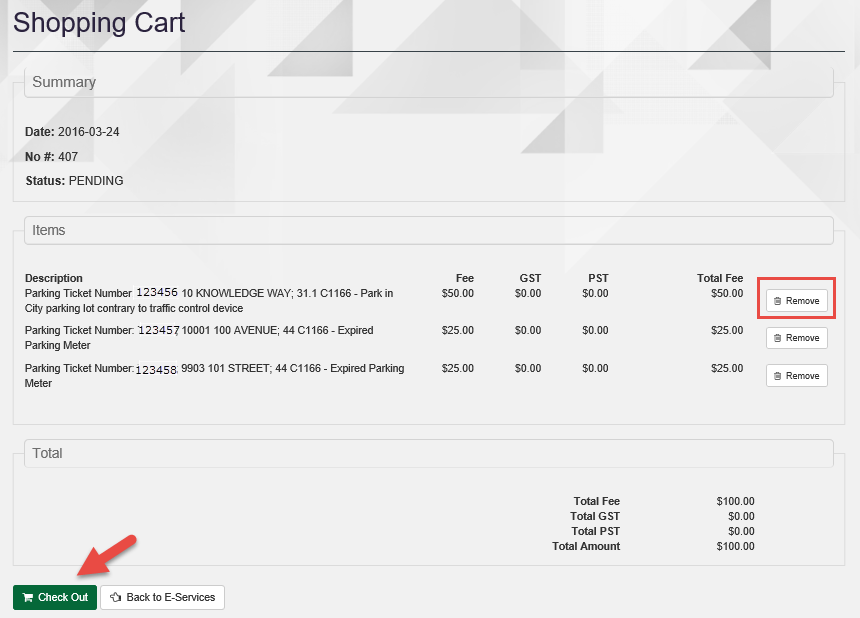 If you wish to remove any items, please click 'Remove'. When you are ready to proceed to payment, click 'Check Out'.
STEP THREE
Provide your credit card details and click 'Process Payment'.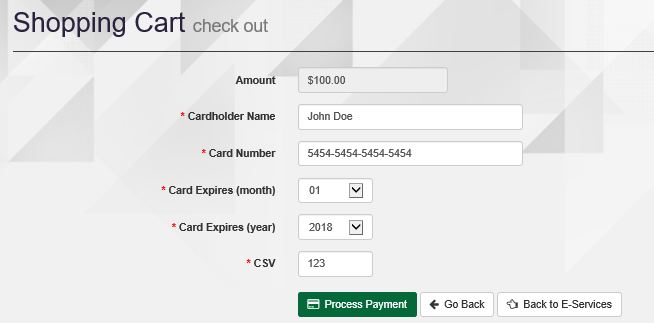 STEP FOUR
If your payment is accepted, you will be able see the following documents:
1. Transaction receipt - print or email your Shopping Cart receipt

2. eService Documents – print the purchased document (i.e. Property Tax Details)