What information can I see when I view a property?
From the Property View page, you can see: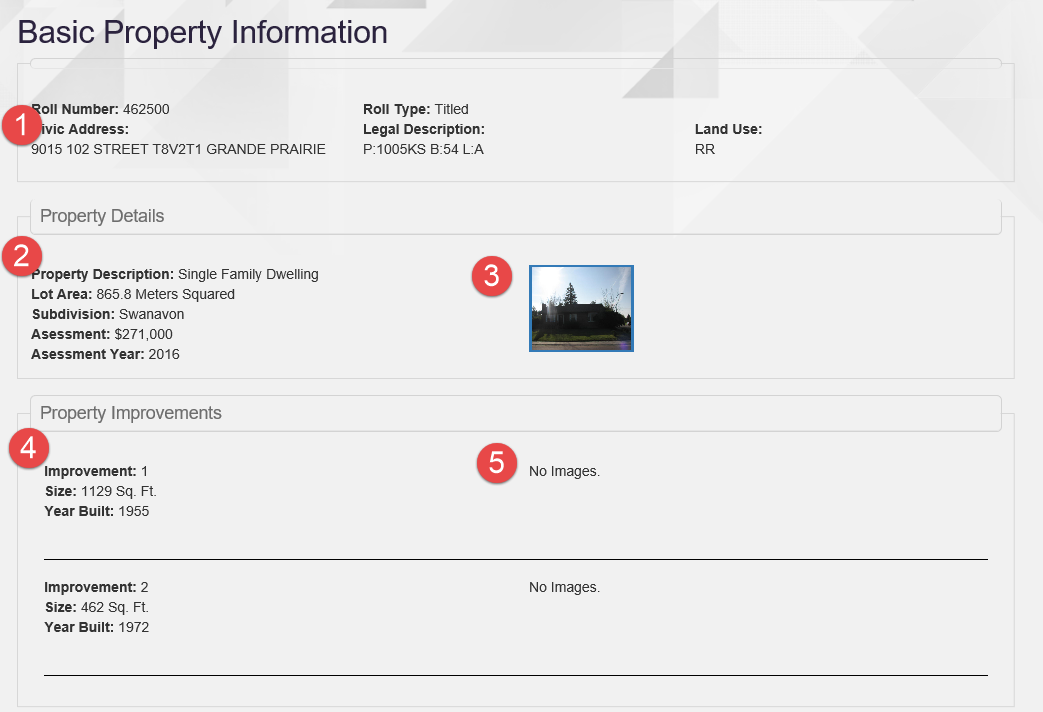 1. Basic Property Information

2. Property Details

3. View Images (click to make image larger and move through images)

4. View Property Improvements

5. View Property Improvement Images
You can also purchase Tax Details and Certificates. Please see the next section on details regarding purchasing tax details and certificates.