How do I estimate property taxes?
STEP ONE
From the homepage click eServices

Click 'Estimate Property Taxes'.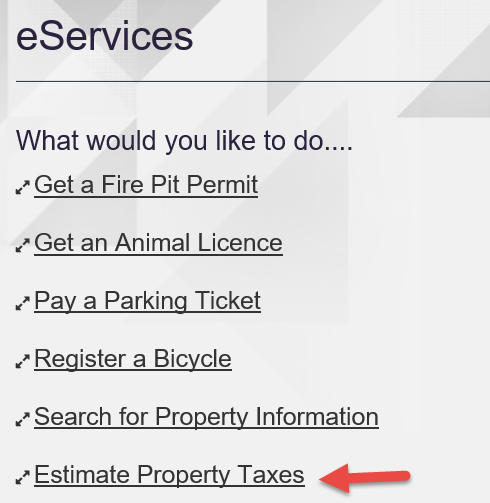 Click 'Tax Estimator'.

STEP TWO
Select the 'Property Type' and enter the 'Property Value'. Click 'Calculate Tax'.

Your results will be displayed
You can print the results by clicking on the 'Print' button.
To start again, select 'Clear'.