How can I see my paid parking tickets?
STEP ONE
You will need to have paid using an eServices user account in order to view past transactions.
Once you have logged in, click eServices.

Click 'Pay a Parking Ticket'.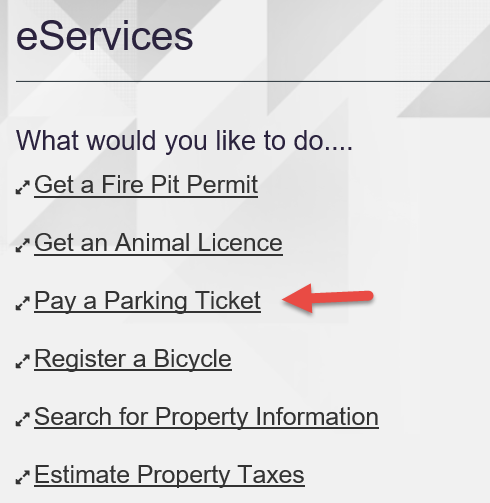 You will see a list of parking tickets you have paid. From here, you can also print and email your receipts.

Click the 'Print' icon to print your receipt.
Click the 'Email' icon to email the receipt to your email address: