How do I reprint my permit online?
STEP ONE
Once you have logged in to your eServices account, click eServices.

Click 'Get a Fire Pit Permit'.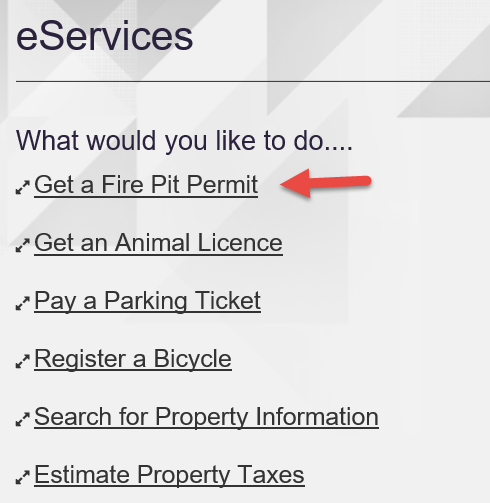 STEP TWO
If you have already purchased a permit, it will be displayed in your permit list.

From this list, click on the 'Printer' icon to print your permit.
You can also email the permit to your email address. Click the 'Email' icon to email your permit. Once you receive the email, please print and sign the permit.