How do I register my bicycle?
STEP ONE
Once you have logged in to your eServices account, click eServices.

Click 'Register my Bicycle'.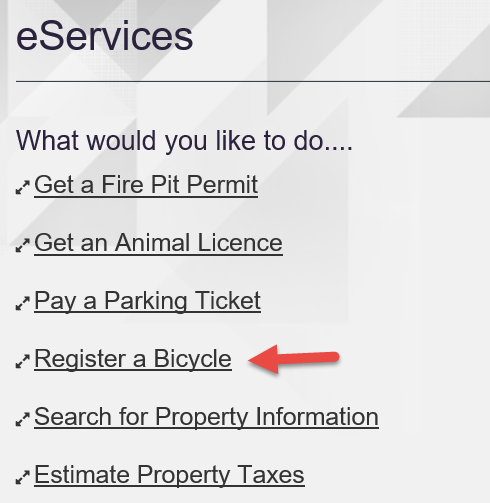 Click 'New Bicycle'.

STEP TWO
Confirm your Profile Information. Your user information will automatically be displayed.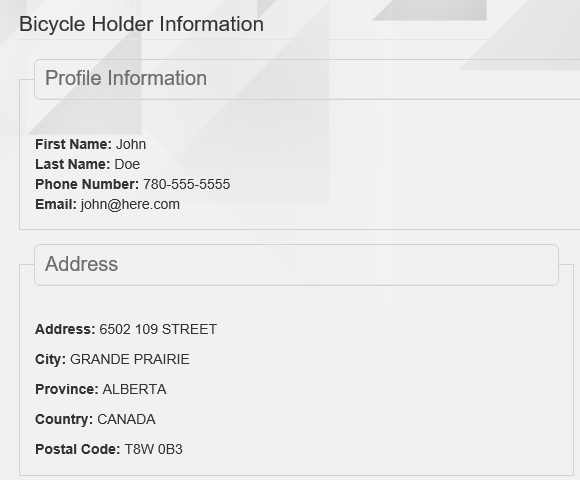 If you need to update any of your information, please click 'Update Profile'. You can then update your profile information and return to STEP ONE of this process.
Once your profile information is correct, click on 'Next'.

STEP THREE
Please provide your bicycle information. Required fields are indicated with the red asterisk.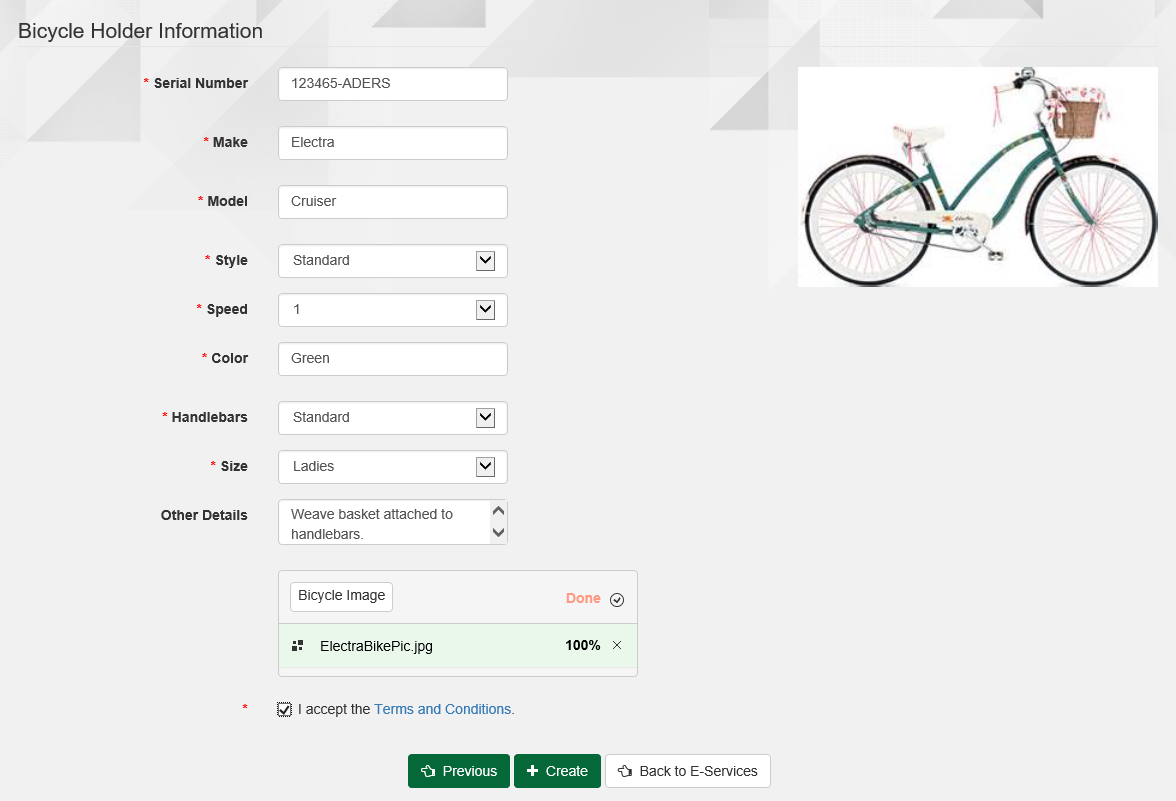 You can choose to upload one photo of your bicycle. This photo must be one of the following file types – jpg, .jpeg, .png, .gif
Click 'Create' to submit your bicycle registration. You will receive an email notification confirming the details of your bicycle registration from the City of Grande Prairie eServices.